A substantial part of Mr. Kuchinsky's practice is focused on employment law, including minimum wage and overtime claims, wrongful termination, discrimination, harassment, and retaliation. Mr. Kuchinsky represents both employees and employers. Having represented both sides, Mr. Kuchinsky developed an in-depth understanding of the needs and goals of both sides of the litigation process, which allows him to devise the most effective resolution of any complex issues.

Resolution of Employment Disputes in Court
Mr. Kuchinsky works closely with clients to develop an effective legal strategy that meets each client's goal and budget. Mr. Kuchinsky's litigation work includes the initial client interview, investigation, legal research, discovery, motions, hearings, alternative dispute resolutions, and trial. Mr. Kuchinsky is dedicated to providing superior legal representation service.
Employment Compliance and Counseling
In addition to litigation, Mr. Kuchinsky regularly counsels San Francisco employers on a variety of employment law issues such as reductions in force, severance settlements, employee handbooks, personnel policies, and internal investigations. Mr. Kuchinsky provides employers with comprehensive compliance solutions designed to identify and address employment law problems before a lawsuit or administrative claim is filed, ensuring employers maintain maximum flexibility to resolve issues without disruption to business operations.
California;

U.S. District Court for the Northern District of California;

U.S. District Court for the Southern District of California; and

U.S. District Court for the Central District of California.
Member, State Bar of California; and

The Labor and Employment Law Section of the State Bar of California
University of California Davis, School of Law, JD

San Francisco State University, BA, Summa Cum Laude
From 2015 – 2019, Alexei Kuchinsky was recognized as a Northern California Super Lawyers "Rising Star" in employment law. The Rising Stars List highlights attorneys who are either 40 years old or younger, or have been practicing for 10 years or less. Using a patented vetting process based on peer nominations, independent research across 12 key categories, and extensive nominations, the Rising Stars list makes up only 2.5 percent of the original pool of candidates.
Super Lawyers Rising Stars are recognized by their peers for their outstanding work and commitment to the spirit of the legal profession. Their knowledge of the law, professional work ethic, and advocacy on behalf of their clients allow them to stand out among other attorneys in the field.
Throughout his carrier, Mr. Kuchinsky has handled over one hundred and fifty employment cases, including multi-plaintiff, class, and representative actions. His knowledge of the applicable wage-and-hour laws is evidenced by his representation of thousands of employees, as well as numerous employers, in litigation in California and federal courts. For example, Mr. Kuchinsky has been appointed and finally approved as class and PAGA counsel in the following cases:
Mobile Examiners vs. National Health Company, No. 17CVxxxxxx (Cal. Super. Ct., Cty. of Santa Clara, Jan. 2020) (a Class and PAGA action on behalf of 454 mobile examiners for failure to pay wages);
Military Role Players v. Government Contractor, 3:18-cv-xxxxx (S.D. Cal. Aug. 20, 2019) (class counsel in a collective FLSA and class action on behalf of 450 employees for failure to pay wages);
Military Role Players v. Government Contractors and Subcontractor, No. 5:14-CV-xxxxx (C.D. Cal. Aug. 22, 2017) (class counsel in a class action on behalf of 1,930 employees for failure to pay wages);
Military Role Players v. Government Contractor, No. 5:16-cv-xxxxx, (C.D. Cal. Oct. 12, 2017) (class counsel in a collective FLSA and class action for failure to pay wages on behalf of 190 employees);
Mobile Examiner v. National Health Company, No. RGxxxxxxxx (Cal. Super. Ct., Cty. of Alameda, Feb. 2018) (a representative PAGA action on behalf of 100 mobile examiners for failure to pay wages);
Deliver Driver v. National Online Retailer, No. RGxxxxxxxx (Cal. Super. Ct., Cty. of Alameda, May 2018) (a representative PAGA action on behalf of 64 delivery drivers for failure to pay wages); and
Front-of-House Employee v. SF Restaurant, No. CGC-14-xxxxxx (Cal. Super. Ct., Cty. of San Francisco, July 2015) (a representative PAGA action on behalf of 180 restaurant workers).
Mr. Kuchinsky's litigation experience extends to trials. He has successfully prosecuted and defended the following employment cases:
Massage Therapist v. SF Massage Salon, CGC-16-xxxxxx, (Cal. Super. Ct., Cty. of San Francisco, Feb. 2014). Obtained a judgment through a bench trial in favor of his client massage therapist against all defendants, including one corporate and two individual defendants. The Court found that the defendants unlawfully misclassified Mr. Kuchinsky's client as an independent contractor and unlawfully terminated her for complaining about Defendant's unlawful deductions. The Court also found that the defendants failed to pay her overtime, premiums for missed meal and rest periods, and failed to provide accurate wage statements. When Defendants filed an appeal, Mr. Kuchinsky obtained a dismissal of the defendants' appeal as untimely.
Plumber v. SF Plumbing Company. CGC-12-xxxxxx, (Cal. Super. Ct., Cty. of San Francisco, Feb. 2014). Obtained a judgment through a bench trial in favor of an individual defendant, who was sued personally for the Labor Code violations committed by the corporation he owned and operated. This was a wage-and-hour trial and Mr. Kuchinsky was a second chair counsel. Plaintiff claimed that he was owed unpaid overtime, minimum wage for standby time, premiums for missed meal and rest breaks, and other related statutory penalties. The court found that despite the corporation was wholly owned and managed by the individual defendant, the employee failed to prove that the individual was an "employer" under California law; (2) that he was an alter ego of the corporation; or that (3) he was liable under "the common law theory of active participation for his own tortious conduct.
Over 11 Years of Continued Trust and Success
in Employment Law
Alexei Kuchinsky has been serving and advising clients for over 11 years. His creative legal insights are tailored to meet the unique needs and goals of any client. In every case, he strives to achieve the clients' short-term goals and resolve their long-term challenges. Mr. Kuchinsky prides himself in keeping clients informed about their cases and educated about the law. Through trust, integrity, and good judgment, he works in the best interests of his clients.
Satisfied Client Feedback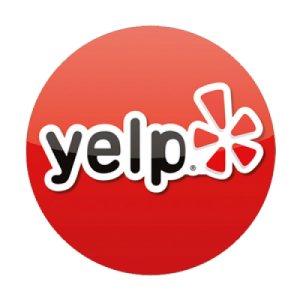 G R.
-Client
"We have been using Alexei Kuchinsky for our business (restaurant) for 2 years now.
He always provided us with a professional expertise and great services. Alexei is highly knowledgeable and he helped us to set up our LLC and trademark our brand. He is also very good with employment law which is vital for restaurant business. Anytime we have a question regarding employment law, he always return our phone call on the same day or the day after. If he does not know the answer he will do the search and always get back to us.
His rates are very reasonable and fair. We would definitely recommend Alexei's services and we are glad to be able to have a strong lawyer who can support our growth."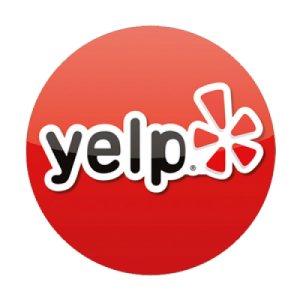 Dennis B.
-Client
"Mr. Kuchinsky is the height of discretion & professionalism. I've hired Mr.Kuchinsky to represent me in a somewhat challenging case. Despite my little expectations of prevailing, he was able to develop a strategy that achieved highly favorable results without costly litigation. He always kept me informed about the progress of my case and promptly returned my phone calls. I enjoyed working with him and knew that he was always working toward getting me the best possible outcome. I would strongly recommend your consideration if you are in the unfortunate position of needing a employment law attorney."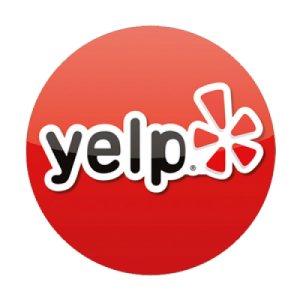 Alexander K.
-Client
"Last year, I had an employment law related issue that required a skilled attorney. I called Alexei Kuchinsky. Since the very outset of my representation, he recognized some weaknesses in my case, but nevertheless agreed to represent me. After five months of tough negotiations, he was able to get me a deal that I was very happy with. Alexei Kuchinsky demonstrated to be knowledgeable about various employment law issues. In addition, he is a confident and creative negotiator. His style is very straightforward and he makes no promises that he cannot deliver. He cares about the clients and works hard to achieve the best results for them. He took his time to explain me the law; how it related to my case and what to expect from litigation. I continue to maintain good relationship with Alexei and use his services for all my employment related questions."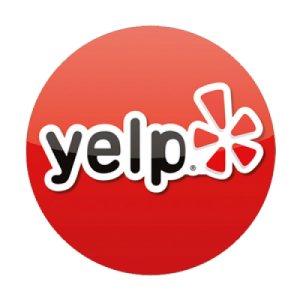 Gary K.
-Client
"We have a small family plumbing business for about 7 years now and just recently we hired a person who joined our company with the wrong intent. This individual started destroying our expensive equipment, mistreating clients and overcharging them. After 2 months this individual was employed with us and was payed over $13,000 we decided to fire him because he was damaging the company, but little did we know, he was doing all of this on purpose because he knew a loop hole in the legal system where he can sue us for thousands knowing that we would have a hard time proving anything against him. Sure enough he did just that, he filed a $150,000 lawsuit against us and because we are a corporation we had to retain an attorney. […]
Right from the start, from my first conversation with Alexei I was convinced that this was my guy. The best way to describe Alexei in a simple sentence is "Alexei is an individual who is very smart and wants to help you to the best of his abilities and help you save as much money as possible" […] Don't think twice, if you have issues, called these guys for a consultation."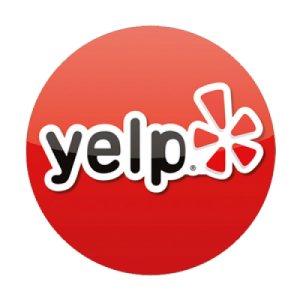 N C.
-Client
"As good as it gets indeed!
As an old saying goes 'don't judge the book by its cover' my recommendations go for Alexei. Meet with him and see how you feel.
From my experience Alexei was brilliant from the get-go, he is a young man who is very ambitious and true. He was very honest about the details and outcomes of the case. He was an excellent representation of my interests as a plaintiff.
Another important factor for the five-star rating is his dedication and hard work. He has earned it and the least I can do is to rank him accordingly."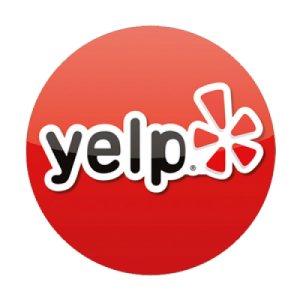 Andrey T.
-Client
"Alexei is a very professional and knowledgeable employment lawyer. I am lucky to have him as a friend and often refer to him for employment law and other legal issues. When my employer, an international IT company, were splitting in multiple small companies, I feared for my job and was confused about my legal rights and the company's obligations. I contacted Alexei and he took his time to explain me what my options were and advised me on how to negotiate a better employment contract with my new employer. He is passionate about employment law and takes pride in his work. If he does not have an answer for you today, he will have one tomorrow after an extensive research.
I definitely recommend Alexei to anyone who has legal issues with their employers!!"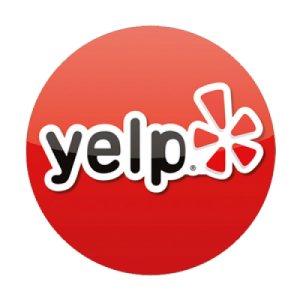 Nice J.
-Client
"Alexei along with Bill Klein from Klein Law Group are very professional, very polite, yet very straightforward. They always replied to my inquiries in a timely manner and kept me posted on every progress. I highly recommend Alexei and Bill to those who are seeking for legal assitances. They are great legal professionals you can trust. Many thanks to Alexei and Bill."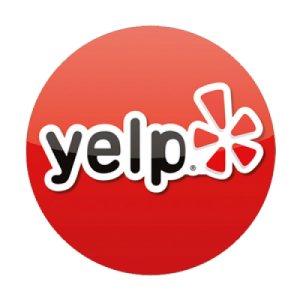 Lisa F.
-Client
"Alexei was an asset in my employment lawsuit case. He knew the employment laws well, communicated the details and produced results with amazing precision. He also had great negotiation and communication skills and brought a stressful conflict to closure. I would highly refer him for any type of employment related matter."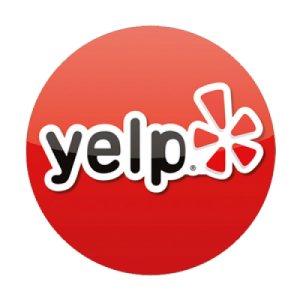 J S.
-Client
"I have used Alexei Kuchinsky services three times. He helped me with two general partnership agreements and also aided with a non-employment issue. At all times he was professional and attentive. I liked that he took his time to explain what I was getting into and answered my questions. I felt confident with his services and would use him again."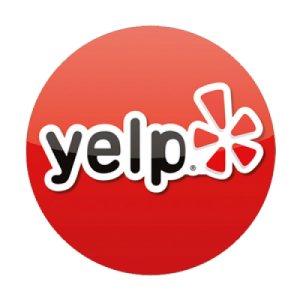 Hilary C.
-Client
"I worked with Alexei regarding a dispute with my former employer who fired me one day after finding out I was pregnant. I meet with several attorneys before deciding to work with Alexei. I choose him because he was very knowledgeable about employment law and he actually brought up several factors that other attorneys had not considered. Alexei was really easy to work with and was very fair to both me and my employers lawyers as well. Alexei was extremely tough when he needed to be but wasn't aggressive unless the situation called for it. All in all I was extremely pleased with the level of service I received. I would highly recommend Alexei if you are looking for an exceedingly competent employment lawyer."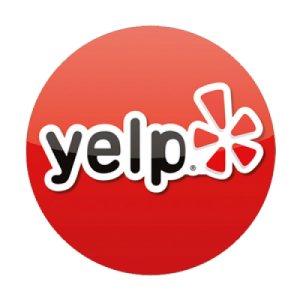 Jennifer B.
-Client
"I own a restaurant and called Mr. Kuchinsky to be sure we were in compliance with labor laws for our staff. He spoke with me for 10-15 minutes on the phone thoughtfully answering all the questions I had and put my worries to rest that, in fact, we were in full compliance. I asked him at the end of the conversation if he could please bill me for his time and he said that wasn't necessary, he was happy to help and that he hopes he doesn't hear back from me in the future needing legal assistance. I was incredibly impressed by his knowledge and kindness. Should we need any legal help in the future, he will be the first person I contact!"