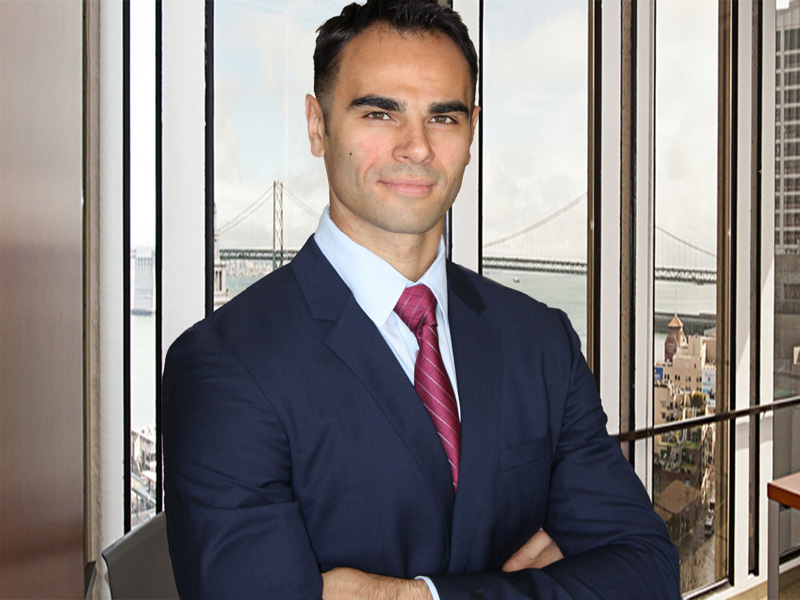 Alexei Kuchinsky is an associate attorney at  Klein Law Group, a business litigation firm located in the heart of downtown  San Francisco.  A substantial part of his practice is focused on employment law, including minimum wage and overtime claims, wrongful termination, discrimination, harassment and retaliation. Mr. Kuchinsky represents both employees and employers. 
Employment Litigation
Mr. Kuchinsky works close with clients to develop an effective legal strategy that meets each client's goal and budget. Mr. Kuchinsky's litigation work includes the initial client interview, investigation, legal research, discovery, motions, hearings, alternative dispute resolutions, and trial. Mr. Kuchinsky is dedicated to providing superior legal representation service. 
Employment Compliance and Counseling
In addition to litigation, Mr. Kuchinsky regularly counsels San Francisco employers on a variety of employment law issues such as reductions in force, severance settlements, employee handbooks, personnel policies, and internal investigations. Mr. Kuchinsky provides employers with comprehensive compliance solutions designed to identify and address employment law problems  before a lawsuit or administrative claim is filed, ensuring employers maintain maximum flexibility to resolve issues without disruption to business operations.
Having represented both employers and employees, Mr. Kuchinsky developed an in-depth understanding of the needs and goals of both sides of the litigation process, which allows him to devise the most effective resolution of any complex issues. 
• California;
• U.S. District Court for the Northern District of California;
• U.S. District Court for the Central District of California.
• Member, State Bar of California;
• The Labor and Employment Law Section of the State Bar of California.
Mr. Kuchinsky holds outstanding academic credentials. He graduated from the King Hall School of Law, University of California Davis at the top 25% of his class. He also graduated Summa Cum Laude from SFSU, majoring in political science and philosophy. While in law school, Mr. Kuchinsky has taken every opportunity to prepare himself for a career in employment litigation. He has completed almost every employment law course offered by UC Davis Law School. During his last year, he proudly represented UC Davis School of Law at New York Law School's Wagner Labor and Employment Law Appellate Advocacy Competition.